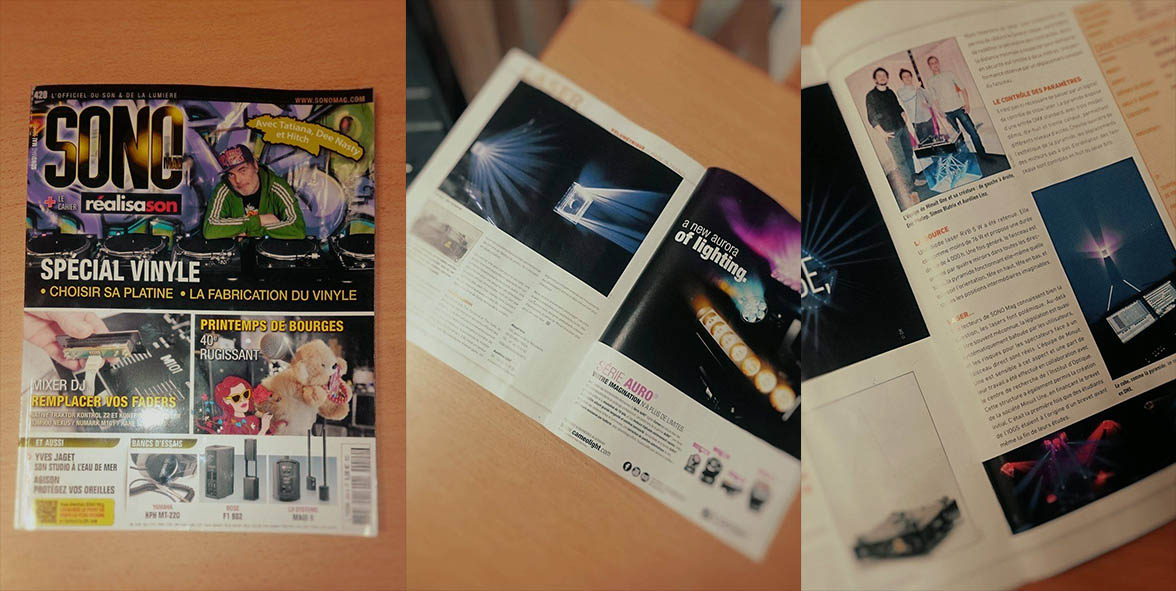 Minuit Une in Sono Mag
We are proud to be on a double page article of professional magazine Sonomag in order to present our product. They totally got us understood about what led us to create their product and launch our brand : "Aurélien Simon were looking for a way to revolutionise our approach of professional lighting.
Moreover, they speak of stage dressing more than stage lighting and about a new creative tool, even beyond the concept of professional lighting.