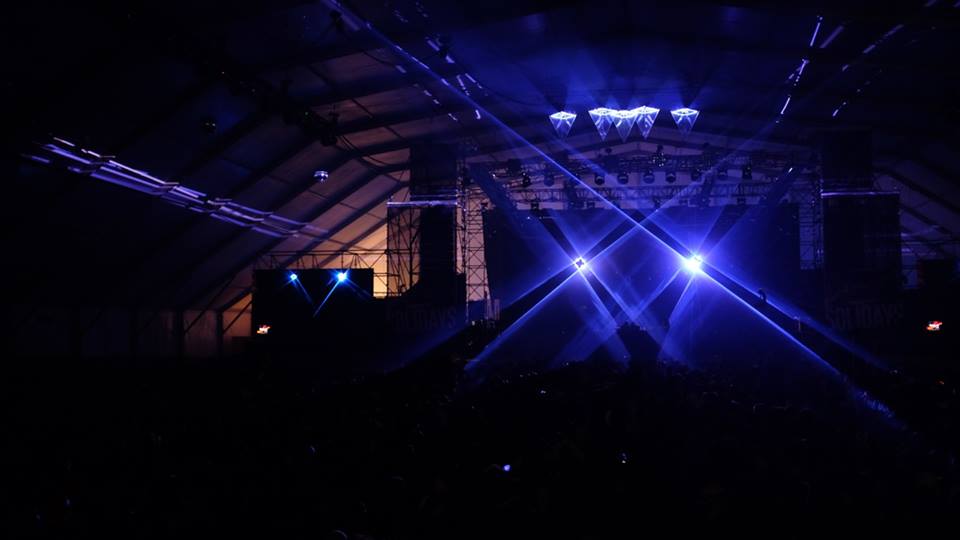 Minuit Une partner in solidarity with Solidays Festival
The Solidays Festival 2016 edition has been, once again, a huge success with more than 200 000 people together to celebrate music during 3 days and so help in the fight against AIDS.
This year, To make the night magical and unforgettable , a new lighting concept has been integrated by the famous french lighting designer agency Concept K : the twin products of Minuit Une, 4 Carrés and  5 Pyramids.
"During the night, the light goes from the stage to the audience" explained Concept K.
What an immersive experience for the audience to watch these 9 products in action during the Dj set of Mr. Oizo, and Dj Pfel b2b Dj Greem ( from C2C), and a demonstration for all the professionnals there of the power and beauty of the Minuit Une's product, and their abalities to marry with other lightings, as B-eye, Sharpy, DataKolor, and Magic Blade.
Want to have a look ?
https://vimeo.com/173058818