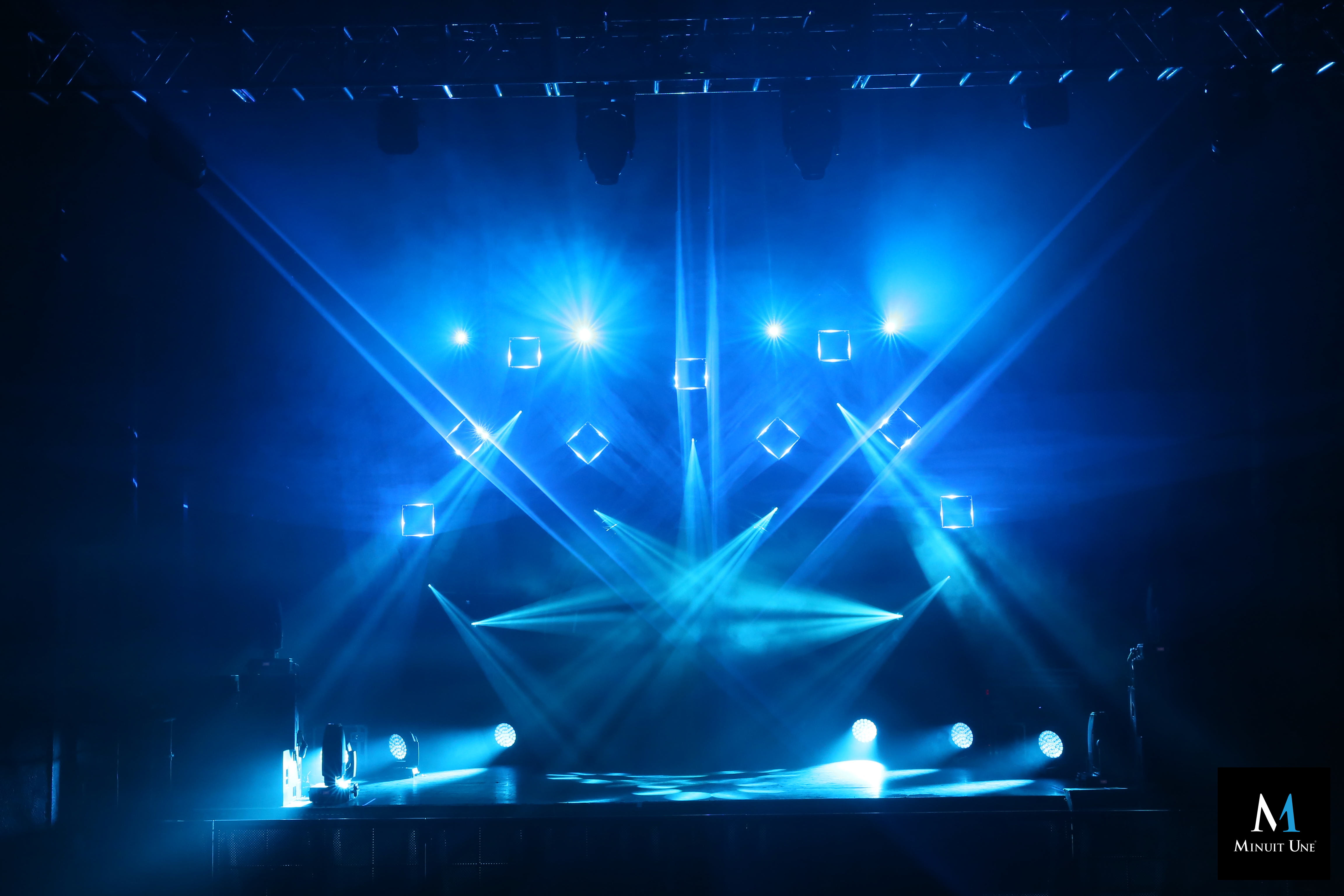 Minuit Une's demo in London
Minuit Une organized this demo in London on the 9th and 10th of May to meet light designers, rental companies and media in the UK.
The British market is one of the most dynamic in Europe and we are frequently receiving requests from there. That is why we decided to cross the Channel. For this event, we used a very charming old-fashioned concert hall, The Coronet Theatre, which was the perfect space to showcase the variety of possibilities our product has to offer.
On stage, the light design conceived by Aurélien Linz and Nicolas Lemaire, was created with 11 M-Carré and 5 M-Pyramide by Minuit-Une along with 8 Martin Mac Viper, 8 Robe Pointes and 6 Clay Paky B-Eye K-20. Our goal was to demonstrate the very innovative and powerful effects of our technology but also to show the way this « new light » can take place in a complete scenography including different kinds of moving heads.
More than 30 lighting designers from different sectors (events, clubs, live shows, TV) discovered our products for the first time « In Real Life ». It was amazing for us because we had really, really good feedbacks from the people who came. We can now say that some concrete projects are currently in discussion.