Start programming now: take control of the IVL Showroom,
directly from your computer, wherever you are,
thanks to our remote session.



Booking platform
What is a remote session
The IVL Showroom is being controlled by an OnPC console (MA, Avolites, Hog or Chamsys). Thanks to a Google Chrome extension, you can remotely take control of our OnPC, therefore, of the IVL showroom set up, from your computer.
A camera provides a live feed, so you can have the control of the OnPC while being able to see what is going on in the showroom in real time, from anywhere in the world.
Save time and money with an IVL programming remote session: an IVL expert will introduce you to the infinite possibilities of IVL and remains available for any inquiries. Your show file with your own cues and presets will be sent to you right after the session.
or simply opt for an interactive online demo to know more about our fixtures, from your home.
Videoconferences to meet our team and get an advanced presentation of our products, their endless possibilities, and the solution they offer. Our showroom is fully equipped for streaming!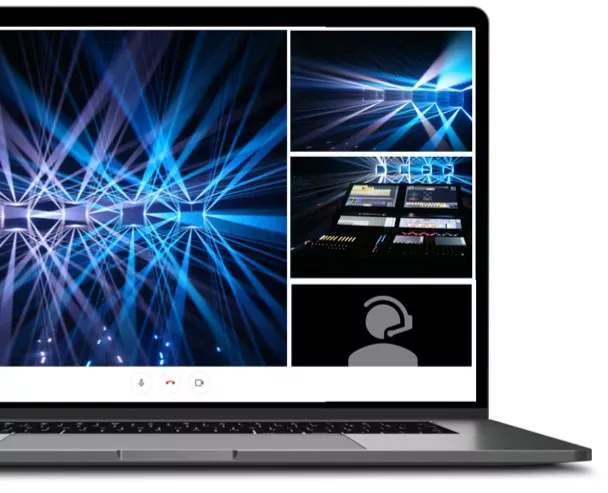 Testimonials
I really enjoyed this training and I am delighted to have finally been able to test this product which intrigued me a lot. Many possibilities, I would have liked to spend the whole day there.
Loic Senée, light designer
I was happy with the training. Now I know how to operate all the features and I got an overview of different looks that I can create.
Anne Weckström, light designer
Thank you for the training session with the IVL Expert. It was a great pleasure for me and I know that I must definitely try IVL Lighting during my future realizations.
Maciek Kesy, light designer
The Showroom
Our showroom is located in
Montreuil, Paris area, just 30mn away from Roissy Airport and 40mn from the Eiffer Towel.
We welcome you 5 days a week for private demos, training sessions and more with our IVL experts. Come say hi! You won't regret it.
Estimated time to get to our showroom
AccorHotels Arena / Bercy
15'
30'
Trianon / Elysée Montmartre
20'
40'