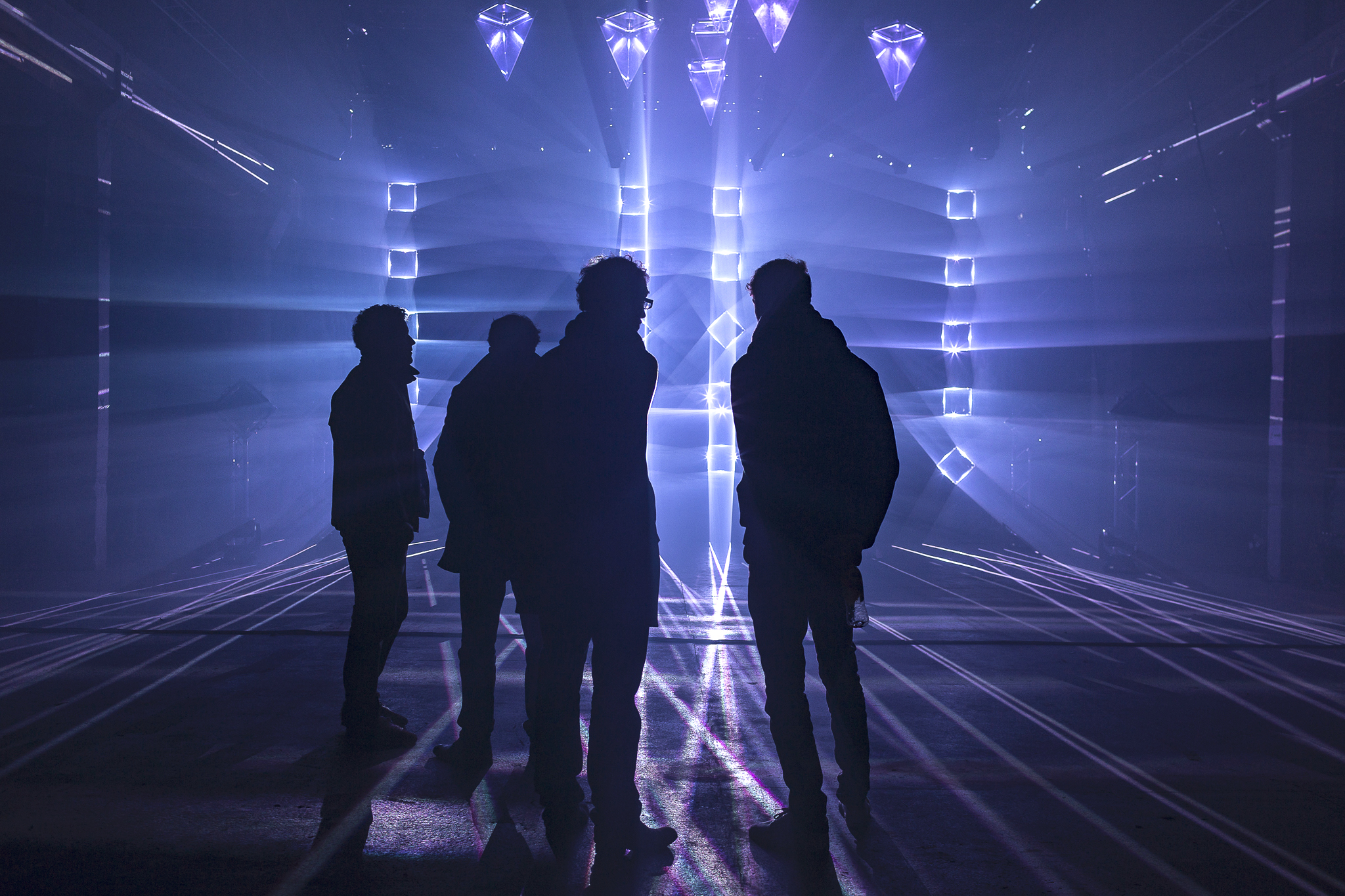 Minuit Une is hiring a Technical Sales Representative on permanent contract
Company description :
Minuit Une designs and produces a new generation of stage lightings : the IVL lighting (for Immersive & Versatile Laser lighting) which is a brand new tool for scenography and light design. Within only 2 years, Minuit Une has worked with an impressive network of light designers, tour managers, event producers, TV shows for artists such as Philipp Poisel (DE), Epica (NL), Patricia Kaas (FR), festivals as Secret Solstice (IS), Amsterdam Dance Event (NL), Printemps de Bourges (FR) and special events all over the world (London, Madrid, Oslo, Rome, Berlin, Geneva, Singapore, etc.).
Minuit Une's IVL Lighting products, the M-Carré and the M-Pyramide, are acclaimed for their highly sophisticated visual performance, their 360° immersive power, the unprecedented live experiences they allow but also for their great versatility. They are supported by a growing distribution network backed up by recognized light designers from various fields (music, corporate events, festivals and clubbing) to maximize your experience.
Minuit Une currently has around 20 employees, they are fully dedicated to developing the IVL Lighting® fixtures (Minuit Une's technology) and providing advice and services to its customers and users.
Job description :
You would fully be part of a young, dynamic, challenging and growing company. You would be working in collaboration with the sales manager and the marketing manager.
Your job will consists of being the main interlocutor for the IVL Lighting users, especially the Lighting designers, providing services and assistance to any project planned with the IVL Lighting fixture and developing the IVL users community
Follow up / Provide technical assistance and services to the users
Develop Lighting designers portfolio
Organize meetings and demos with Lighting designers and Event Agencies
Supervise the support operations of users
Manage the evangelization of the IVL Lighting technology
Participate in the elaboration of the document support
Participate in the commercial development strategy
You are ambitious and motivated, you like to be challenged and be part of an exciting adventure
Candidate profile :
Technical control of DMX consoles (at least GrandMA 2)
Knowledge of technical lighting material.
Mandatory experience in the sector (> 5 years)
Excellent level of English (French or other language preferred but not mandatory)
Autonomous/ Rigorous/ Excellent relationship-building skills/ Open-minded/ Versatile/ Team spirited.
Mandatory driving licence
International mobility
Permanent position :
Salary based on experience
HQ in Montreuil 93100, close to Paris, France.
To be fulfilled as soon as possible
Please send an up-to-date resume and a cover letter to: recrutement@minuitune.com