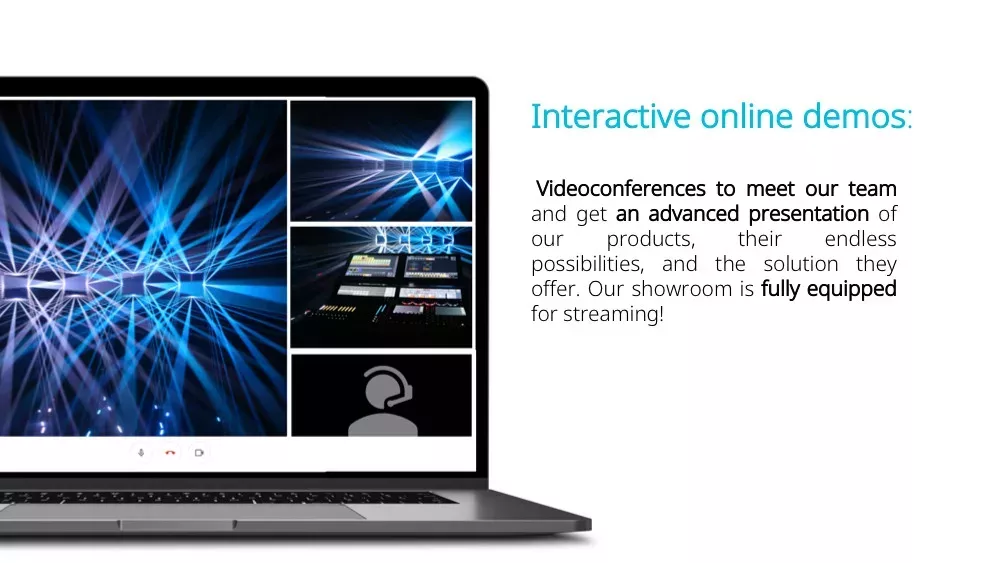 New: online demo
One of our green deal commitments is to pay continuous attention to the elimination of non-essential transportation.
Minuit Une works with a worldwide network of partners, customers and users, and has since 2019 implemented advanced remote working tools.
In the last few months, we discovered that you, our customers, partners, and IVL users, are also taking advantage of interactive online demos.
To answer your growing need to discover new lighting solutions dedicated to small and medium budgets, Minuit Une decided to extend this service.
Our booking platform for remote training and online demo:
https://minuitune.simplybook.it/v2/
To know more about our green deal:
minuitune.com/our-green-deal/