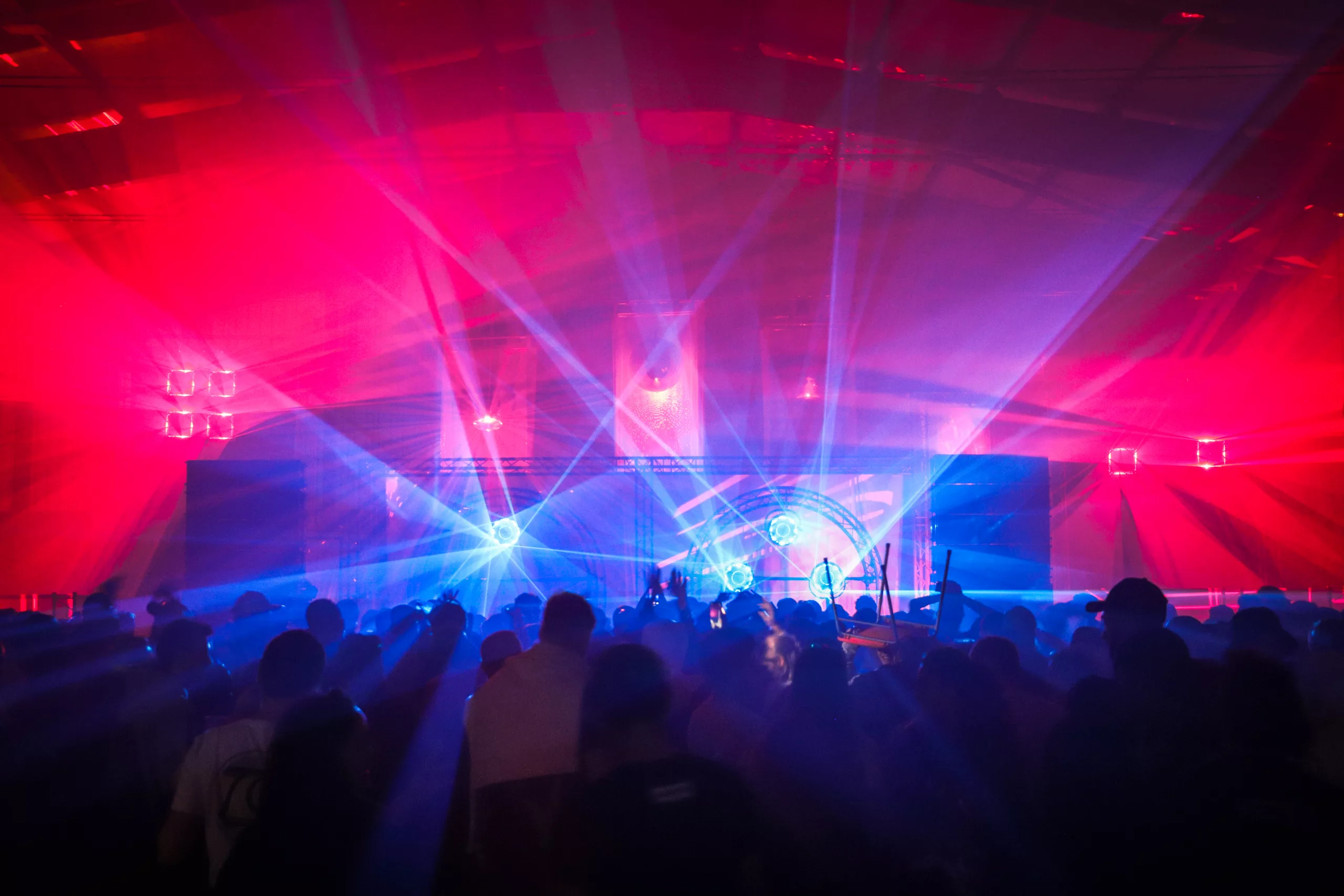 Paris-Saclay – University event
Did you know that Minuit Une was founded on the Paris-Saclay University Campus, 9 years ago, when two of the founders (Aurélien & Simon) were graduating as optical engineers?
As a nod to its past, last September, Minuit Une has decided to sponsor the Vryche-sur-Yvette festival as an homage to the work of their team. The University's own festival promotes and spotlights independent music: a shared passion with us.
Design produced by the light & sound student association of the campus: @sonobarco.