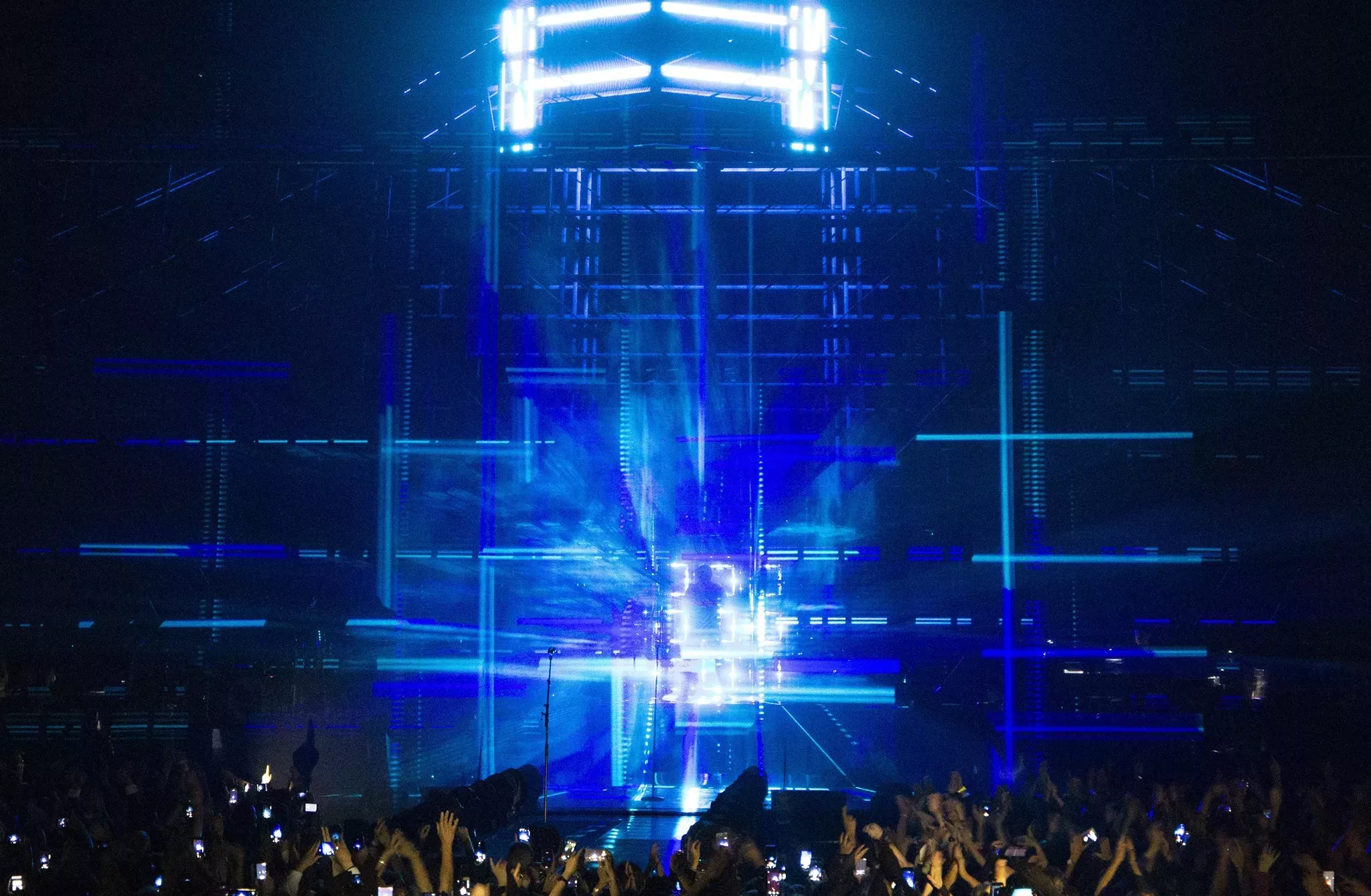 Patrick Bruel
Patrick Bruel, one of the most popular and famous french singer is back on tour with a show brilliantly associating technology and creativity, directed by Nicolas Maisonneuve.
The set up involves a matrice of 9 IVL™ Carrés by Minuit Une, smartly located behind the video screen, for a perfect match between the creative output of IVL™ Lighting and the video contents during special moments.
Congratulations to Nicolas Maisonneuve for the lighting design, the scenography, the artistic collaboration of the show and to his entire team without whom nothing would be possible.