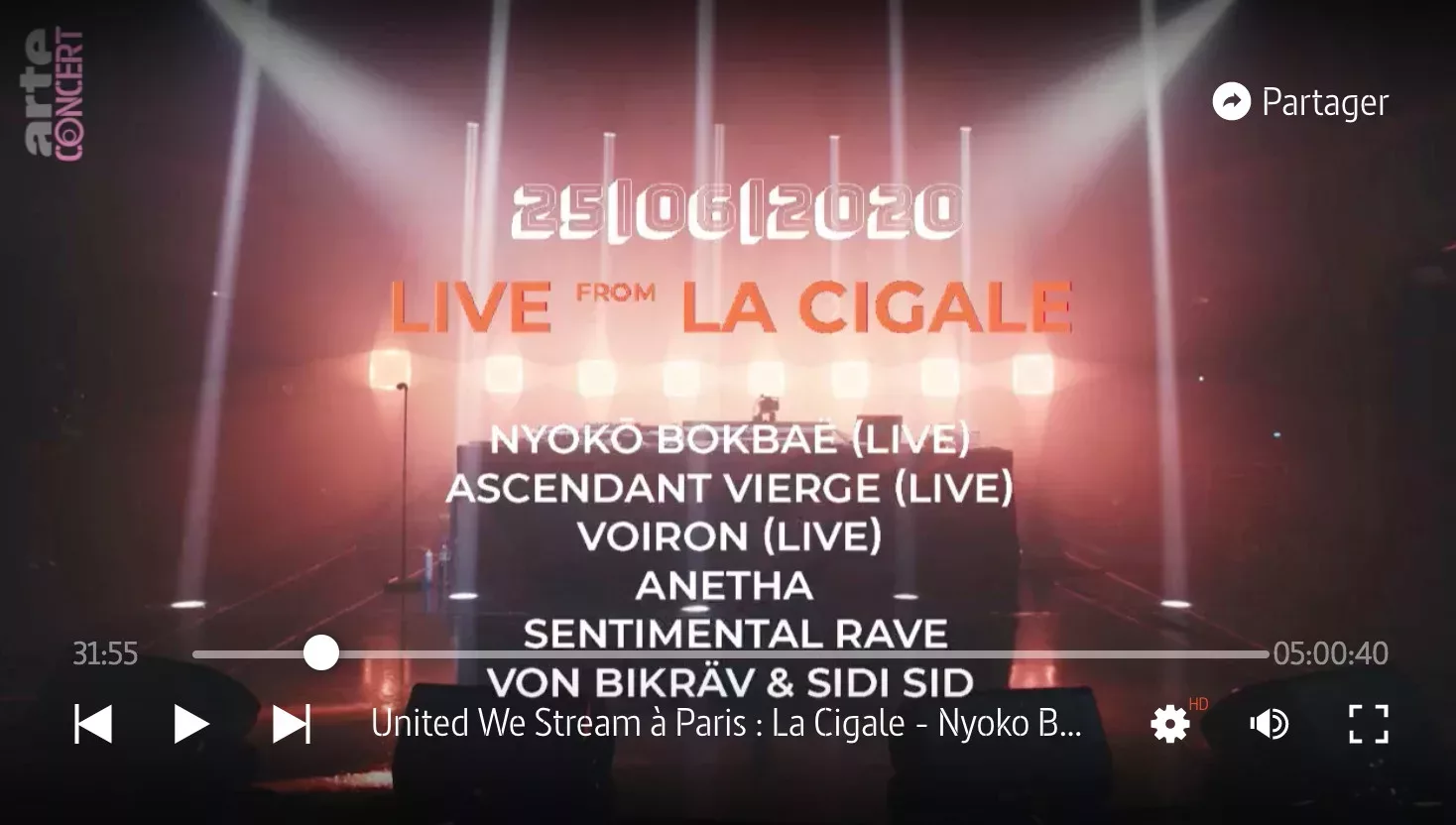 United We Stream France at La Cigale
Minuit Une has been designing an immersive IVL installation and operating the light to enhance this special date of the United We Stream project in the club & concert venue La Cigale Paris!
The Parisian scene is where the Minuit Une story began. We are proud to be a partner and to offer our contribution to United We Stream France: a fundraising project offering live streams issued from different clubs and key locations in Paris in order to support the scene: the donation will go to clubs, structures, artists, promoters, technical and production teams in need.
Artists: NYOKŌ BOKBAË (Live), ascendant vierge (Live), Voiron (Live), Sentimental Rave, Anetha, Von Bikräv & Sidi Sid
You can donate here: http://bit.ly/uws-faire-un-don
And enjoy these pictures from behind the stream :