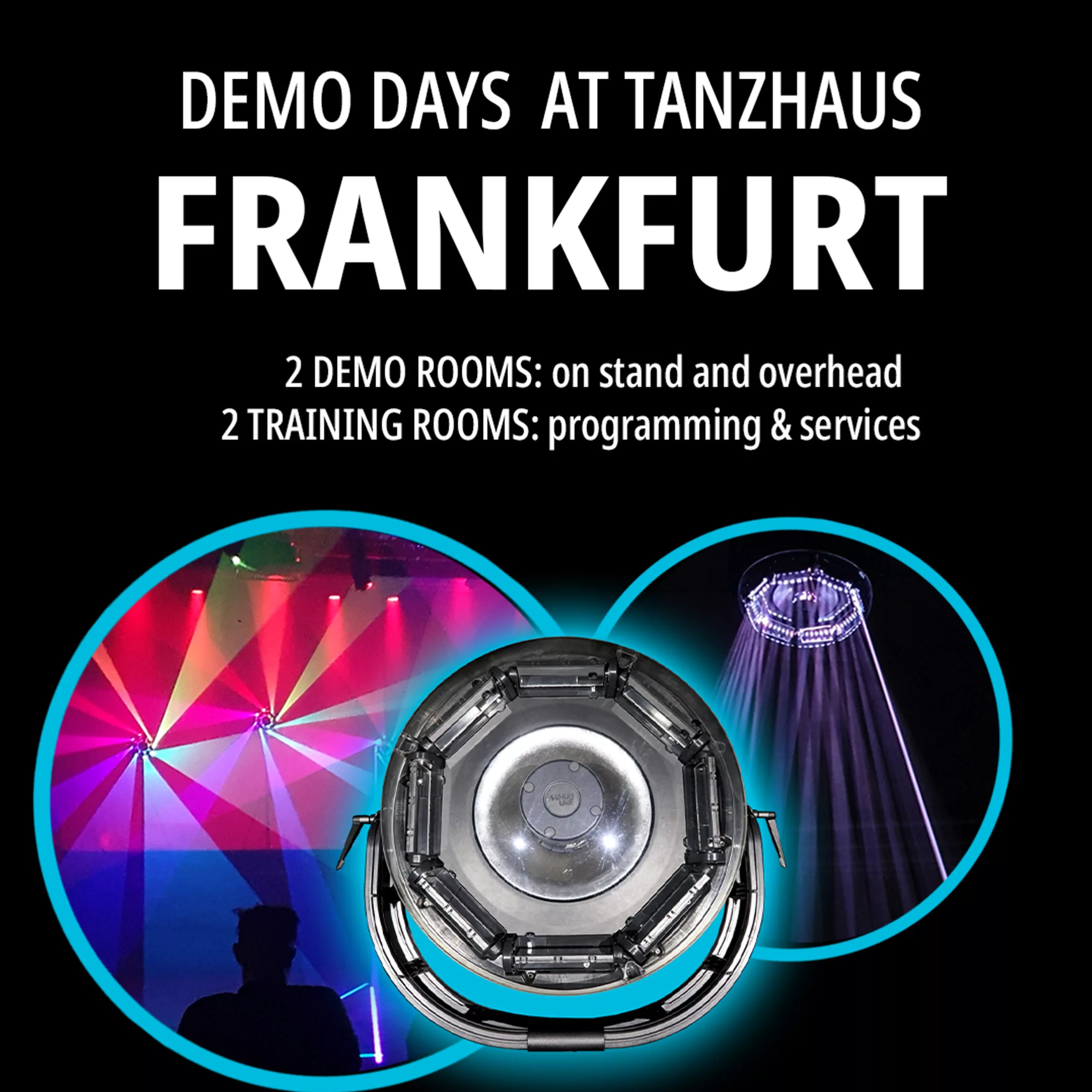 Frankfurt: 4 Demo Days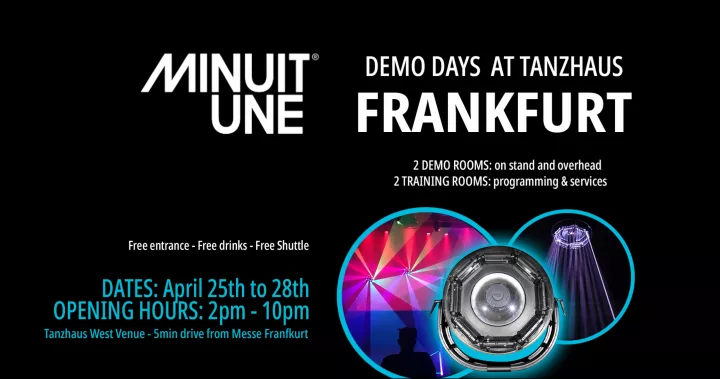 Coming to Frankfurt? Minuit Une takes possession of the Tanzhaus venue, at just 5 min from Messe Frankfurt (Free shuttle available) for 4 demo days: experience the IVL Photon by Minuit Une in the best conditions!
2 DEMO ROOMS: one with the fixtures in front of you, one overhead!
2 TRAINING ROOMS: one for DMX programming, one for service and maintenance
An exclusive showcase for professionals of the light and sound industry.
Come grab a drink in this iconic location of Frankfurt's music scene!
FREE ENTRANCE – FREE DRINKS – FREE SHUTTLE.
– Tuesday, 25/04 until Thursday 27/04 – From 14:00pm until 22:00pm.
– Friday, 28/04 – Last trade show day + dismantling. From 10:00am until 16:00pm.
Let us know when you plan to come!