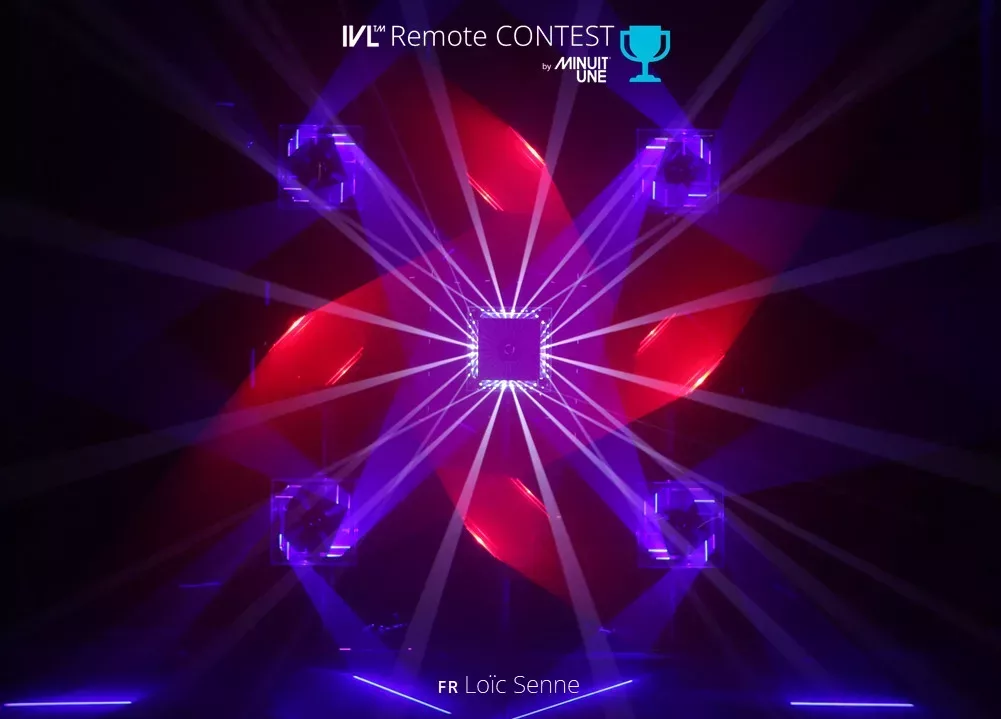 IVL Remote Contest: An interview with the winner!
#IVLRemoteContest: An interview with the winner!
Being in the 5 finalists, Loïc Senée has been picked out as the winner of the first-ever worldwide remote contest, and to earn the $1000 price! We had a chance to ask him a few questions.
What do the IVL Remote Contest and our remote programs mean to you?
"The idea to create this contest was excellent. It allowed the creation of beautiful designs, the highlight of both the light designers who participated and the IVL Lighting, who deserve it, it is a product that has always triggered my attention.
We received amazing demonstrations of how to create lighting effects with it.
The remote program is also a very good idea, I hadn't had the pleasure to work with this product before, so it was a good way to get my hands on it, without getting out of the house! The use of IVL is a bit tricky in the beginning, so this training session was necessary."
How did you feel about being in competition with light designers all over the globe?
"It was a huge challenge, there has been amazing work and great enthusiasm, especially because the designs of each one were revealed one by one."
What was your feeling following your victory?
"Very humble when watching the overall quality of all participants, and because the final decision was random.
I also felt proud to have been the only French participants selected among the final 5."
What are you plans with the $1000 gift card? 
"I plan to invest in my new apartment, as in a new TV Oled, so I can use my old tv for my WYSIWYG station!"
Anything to add?
"I would like to thank the Minuit Une members that I met during my visit to the showroom and during the remote sessions, they have been incredible.
Looking forward to being able to incorporate IVL in my futures events.
In these times of uncertainties, a little light cannot be a bad thing."