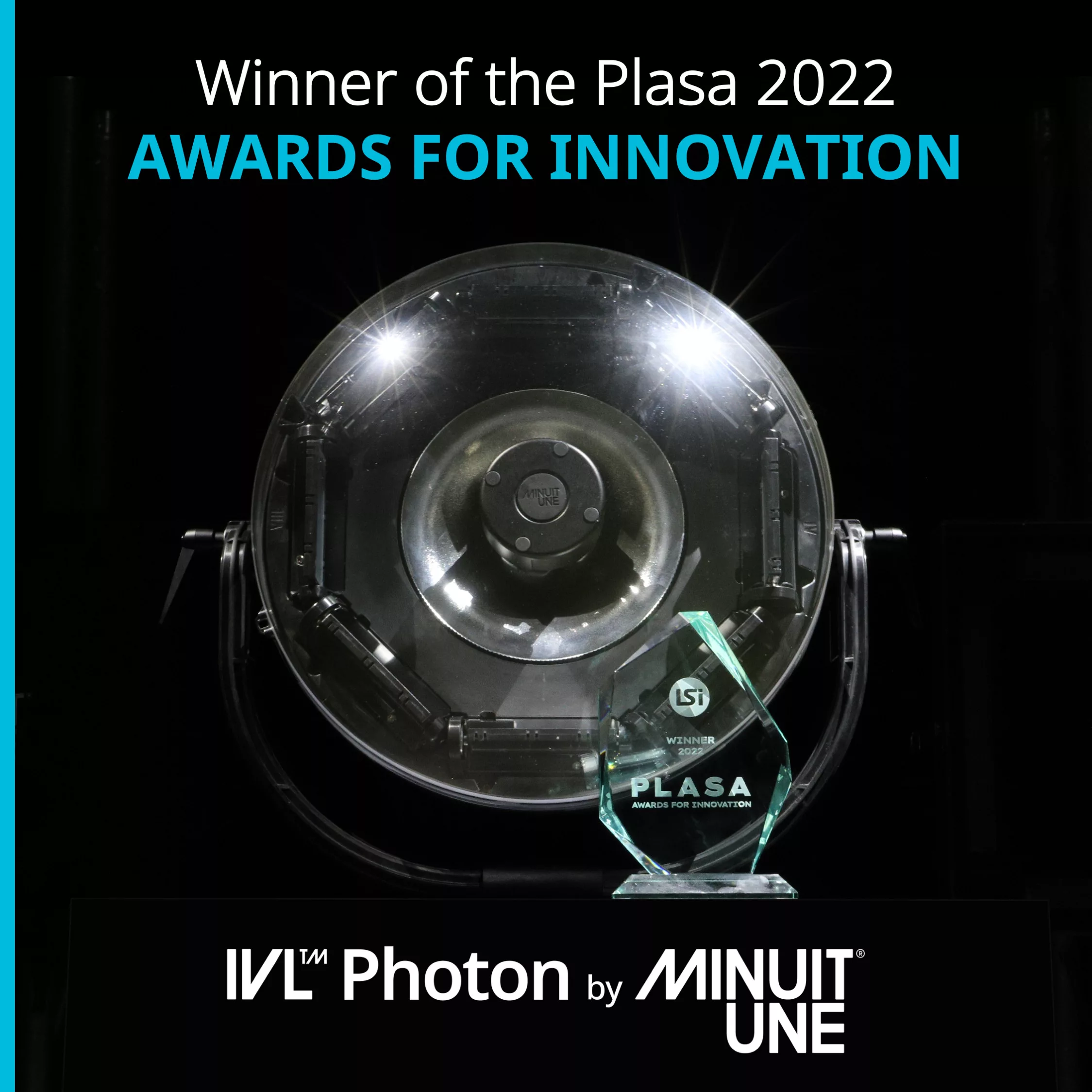 Minuit Une wins an award for innovation at Plasa 2022
Minuit Une's creativity-packed luminaire IVL Photon won a PLASA Innovation Award at the 3-day exhibition in London, last week ! 
Minuit Une's CEO Aurélien Linz states: "Receiving a coveted Plasa Award for the IVL Photon from such a distinguished jury of experts means a lot. It is the recognition of our unique know-how in developing next-generation luminaires, more spectacular, more versatile, more efficient, and dedicated to giving smaller production the magnitude of big arena experiences.
It is a true token of acceptance of the vision shared by Minuit Une's team and partners: A good light show makes all the difference and creates unforgettable memories. With new solutions, such as the IVL Photon, we can make this unique power easier to produce, and accessible to lower logistics productions. Nobody starts big: developing the attractivity of smaller productions is an important factor of development for the whole industry. It is also increasing its resilience capacity"
To know more about the IVL Photon : https://minuitune.com/products/ivl-photon/