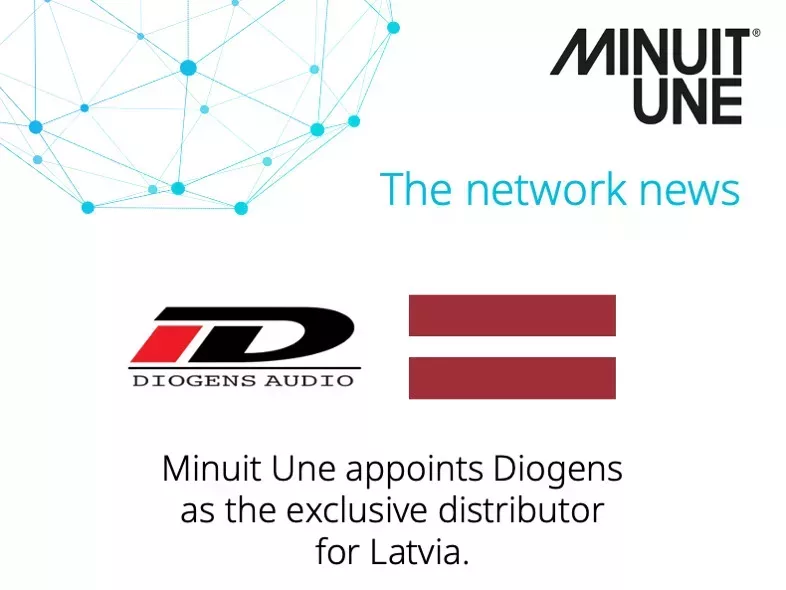 New distributor: Diogens for Latvia
Minuit Une and Diogens are excited to announce the start of their collaboration, with Diogens becoming the exclusive distributor for the Minuit Une brand in Latvia.  A promising partnership to answer the new challenges to come.
Diogens CEO Ilgonis Punculs:
"When we first heard about Minuit Une, one word came to mind – innovation. This lighting solution provides unlimited possibilities no one could imagine before without complicated logistics, programming and high costs.
Minuit Une opens doors to immersive lighting experiences in small to mid-sized venues where both space and cost can prove to be a challenge.
We are excited to see the future unfold, especially in these times, when people are just recovering from a prolonged period where events were few and far between. We are sure that people will enjoy the magic IVL will bring to the events both as a standalone solution and in conjuncture with more conventional devices."
Aurélien Linz, Minuit Une CEO:"  With Diogens as Partner for Latvia, we are sure that the solution we offer with the IVL technology will meet its market in Latvia, and be the perfect answer to the growing need for efficiency and versatility"