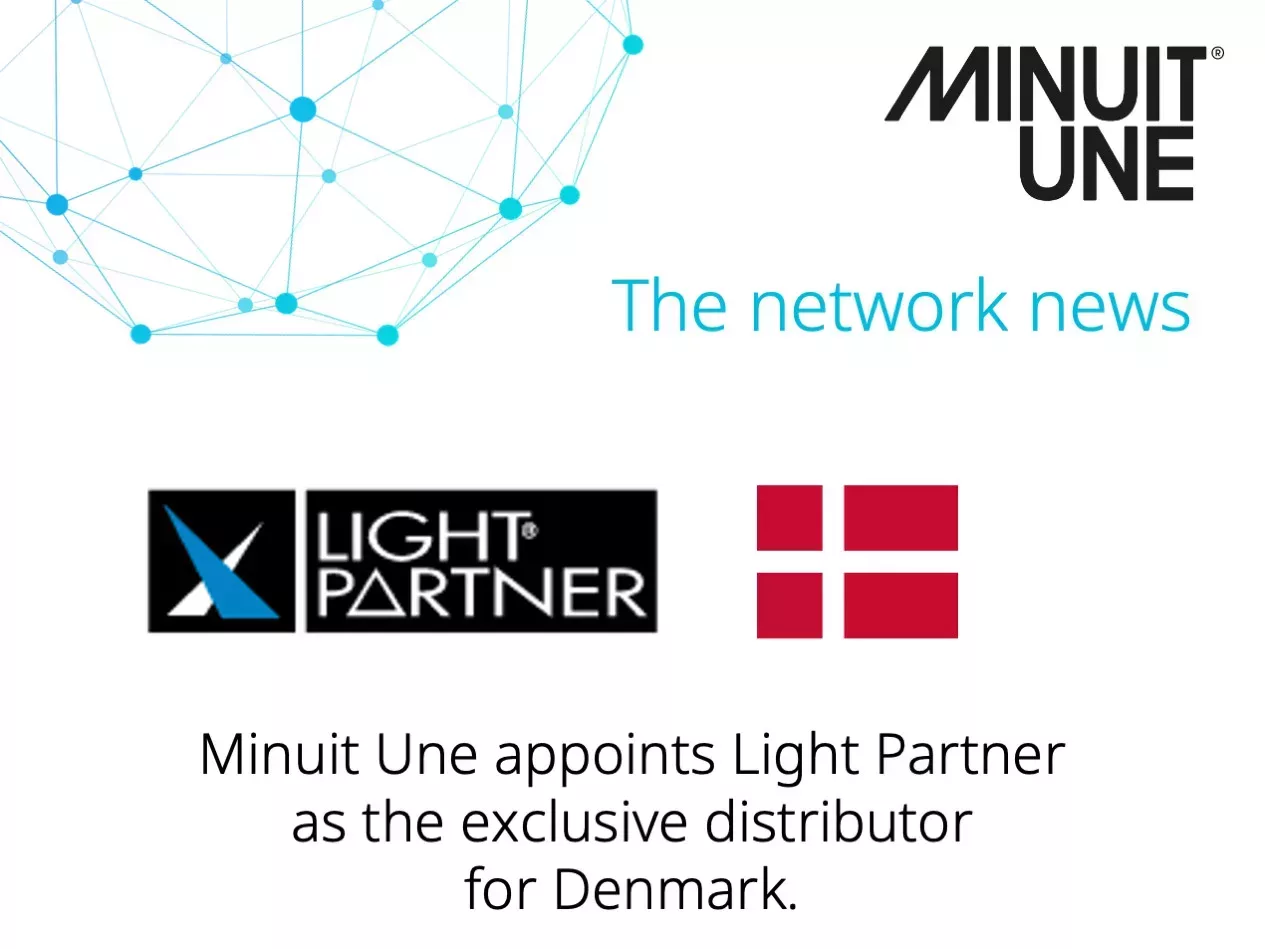 New distributor: Light Partner, Denmark.
Minuit Une and Light Partner are excited to announce the start of their collaboration, with Light Partner becoming the exclusive distributor for the Minuit Une brand in Denmark.
Stig Meyer Jensen, director of Light Partner:  "We have decided to partner up with Minuit Une because we share their passion for innovation. Through our many talks, it has become clear to me that in all aspects of their business, they have a "fresh" approach and are exactly the type of partner we would like to grow with.
Difficult times in the industry calls for innovative measures and IVL looks to be one of the game-changers for the coming years. The low carbon footprint and easy logistical process of this amazing technology is bound to change perspective on medium-size productions, and we're looking forward to bringing the future of lighting into Denmark."
Aurélien Linz, Minuit Une's CEO: " It is always very exciting to meet a team of people sharing a common vision about the future of our industry, and what kind of fixtures the lighting designers will need. It is even more exciting when it results in the launch of a new partnership. With Light Partner as the exclusive distributor for Denmark, it is a rare but perfect combination:  an experienced team with a true vision for ground-breaking innovation. We are very glad to welcome them in our network! "