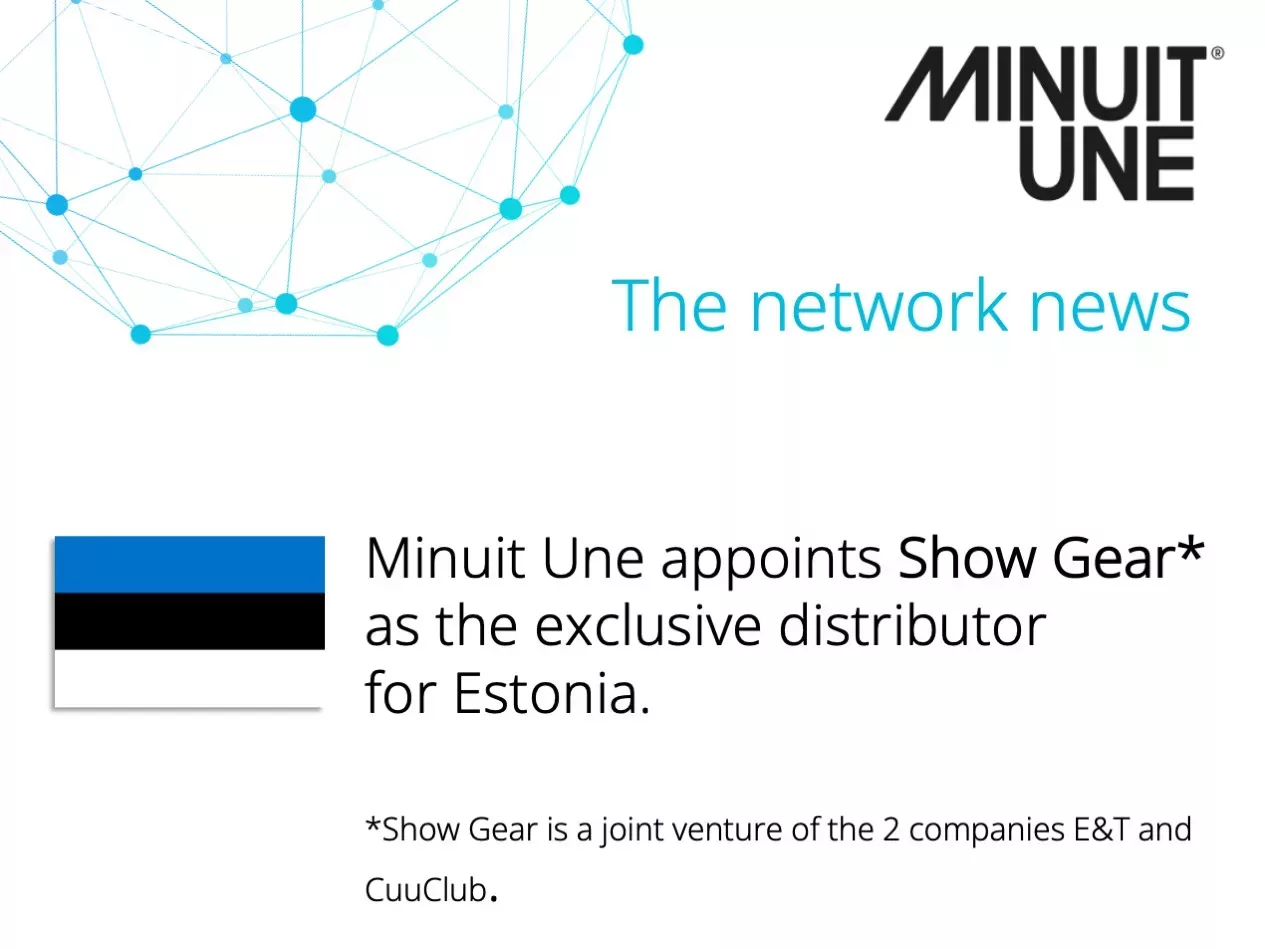 New distributor: Show Gear for Estonia
Minuit Une and Show Gear* are excited to announce the start of their collaboration, with Show Gear becoming the exclusive distributor for the Minuit Une brand in Estonia.  A promising partnership to answer the new challenges to come.
*Show Gear is a joint venture of 2 companies E&T and CuuClub.
Show Gear's CEO René Jõhve 
"We are always looking for innovative lighting solutions to provide our customers with high-level experience. This often equates to more expensive solutions, but that's not the case with IVL lighting.
As soon as we were introduced to IVL technology, we knew this is just the right opportunity to raise the level of our service without higher costs for our customers. This is particularly important in the recovering market with competition more intense than ever.
Looking at the solution, which allows you to achieve awesome lighting designs at a lower cost for labor and logistics, our decision to start working with Minuit Une was no brainer. The possibilities of using IVL lighting are unlimited, there aren't shows where you can't successfully integrate these compact and versatile lights, especially in Mid-Sized venues.
We can see bright future ahead of us together with our partner companies E&T (www.valgus.ee) and CuuClub (www.cuuclub.ee)."
Aurélien Linz, Minuit Une CEO:" It's been a while now since we first met the Show Gear team. With them as Partner for Estonia, we are sure that the solution we offer with the IVL technology will meet its market in Estonia, and be the perfect answer to the growing need for efficiency and versatility"