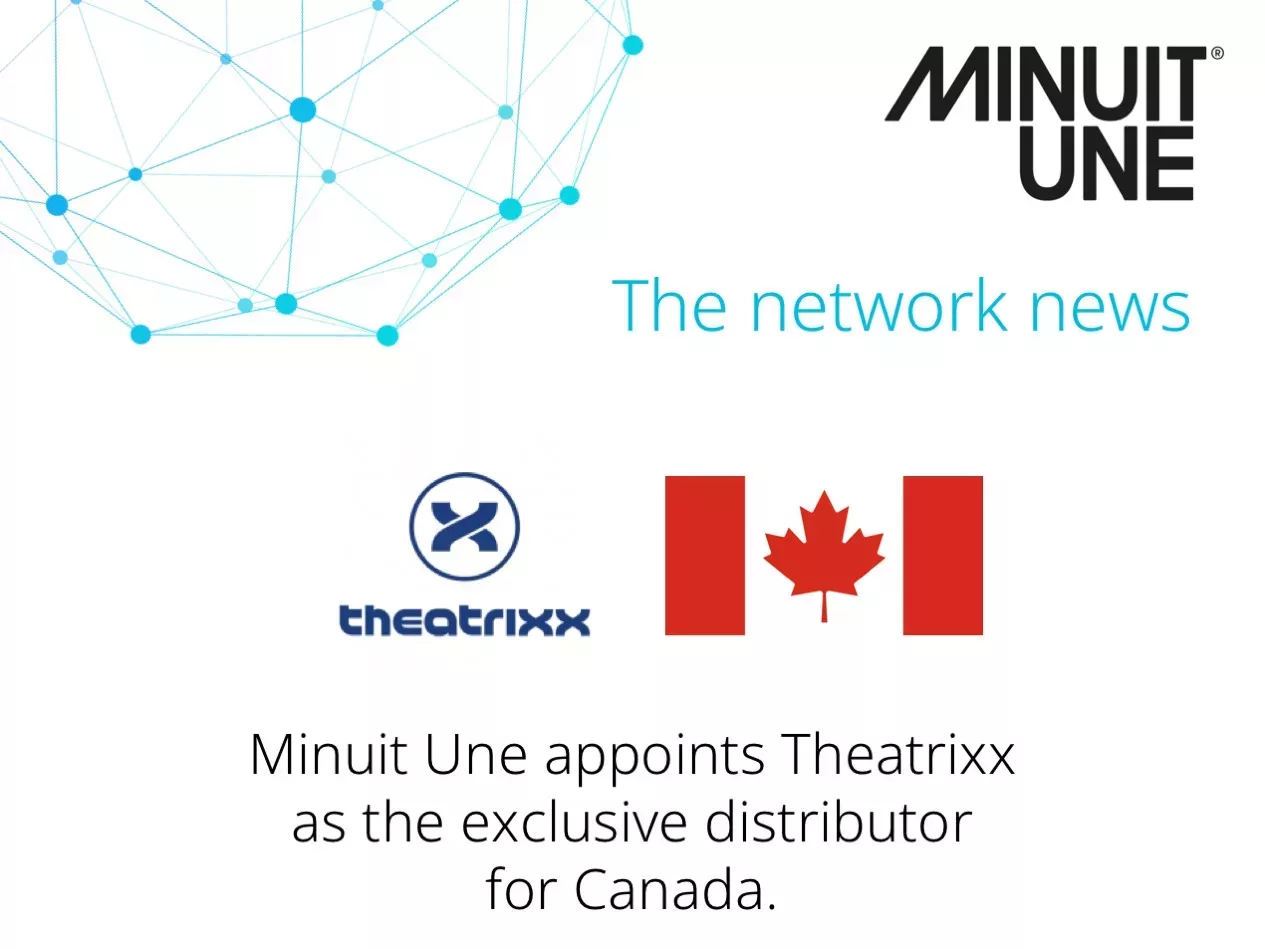 New distributor: Theatrixx, Canada.
Minuit Une and Theatrixx Technologies are excited to announce the start of their collaboration, with Theatrixx Technologies becoming the exclusive distributor for the Minuit Une brand in Canada.
Jacques Tessier, President of Theatrixx:
"Minuit Une offers a radically new approach in lighting that we feel is the beginning of a new era and a smart answer to the upcoming challenge of doing more with less.
The idea to offer a new type of light fixture using a ground-breaking laser-based technology for wide-covering, sharpness and efficiency will bring a new tool to the lighting designers to create visual experiences with no equivalent, also with a low logistic.  The efficiency of this concept allows for creating multiple, totally new, and dynamic effects while using a minimal number of fixtures, dramatically reducing the expenses of trucking, power, rigging, and set-up labor, especially in mid-sized venues, while using a technology proven to be effective with the latest generation of video projectors.
With exciting R&D outcomes, we feel Minuit Une is setting the table for the future of our industry. Minuit Une is setting a totally new creative paradigm for lighting, not only effects.  It is a pleasure to work with such a young and creative team with a fresh mindset and a revolutionary vision about lighting.  Theatrixx shares the same enthusiasm about innovation, reliability, and customer service to the market. We couldn't ask for a better fit."
Minuit Une is very proud to announce this new partnership with Theatrixx for the distribution of its IVL products: we are sure that the solution offered by IVL will be the perfect answer to the growing need of efficiency and versatility of the Canadian market, when supported by such a good partner, sharing the same vision.