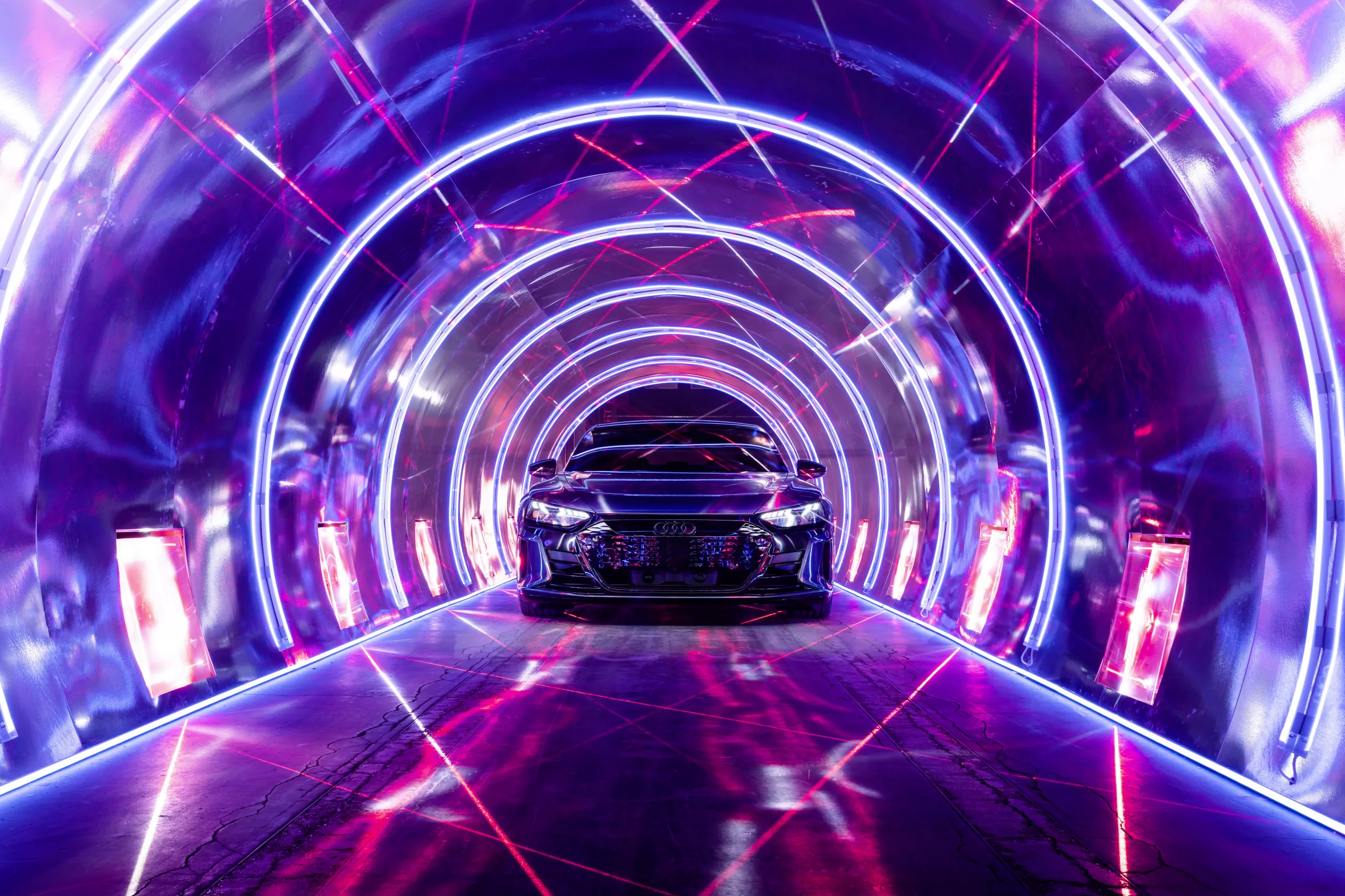 Raphaël Demonthy involved 14 IVL Carrés for the world premiere of the new Audi e-tron GT
IVL fixtures are offering endless lighting possibilities. And it's always a pleasure to see how lighting designers use it in so many versatile ways. We share with you today the stunning and very creative design done by Raphaël Demonthy Lighting Design (2 times Eurovision lighting director) for the world premiere of the new Audi e-tron GT, involving 14 IVL Carrés :
"The task was to create a driving course in a concert/event hall that consisted only of lighting elements. A total of 1,254 fixtures were used. Among them were 14 IVL carrés from Minuit Une.
These were installed and used in the mirror tunnel specially designed for this course.
This tunnel was basically intended to serve as a transformation channel from the previously known camouflaged vehicle to the new uncamouflaged production serie vehicle.
The use of the IVL Carrés made it possible to create unique light images and to enhance the "electrification" of the vehicle.
I was mega happy with the result and the possibilities that arose in the mirror tunnel. Everyone involved on site was incredibly flashed.
Many thanks to Minuit Une for the quick and great support!"
Credits:
Lighting design: Demonthy Raphael on behalf on TFN GmbH & Co KG
Lighting Operators: @Chris Moylan & Matthias Schöffmann
Technical Supplier: fournell showtechnik GmbH
Pics credits: Optikalusion – Chris Moylan / RDLD – Raphaël Demonthy / AUDI AG.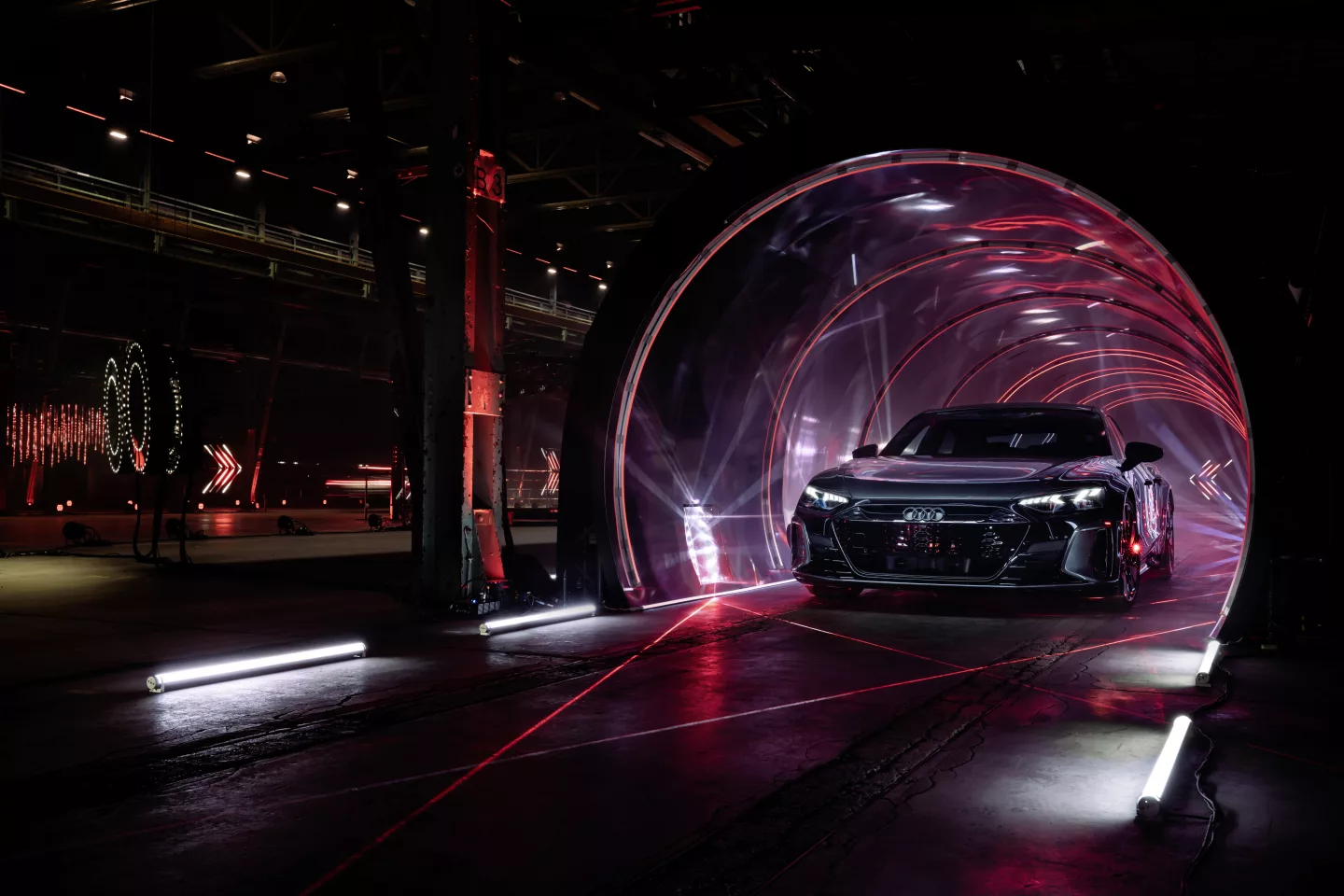 Audi RS e-tron GT
Colour: Daytona grey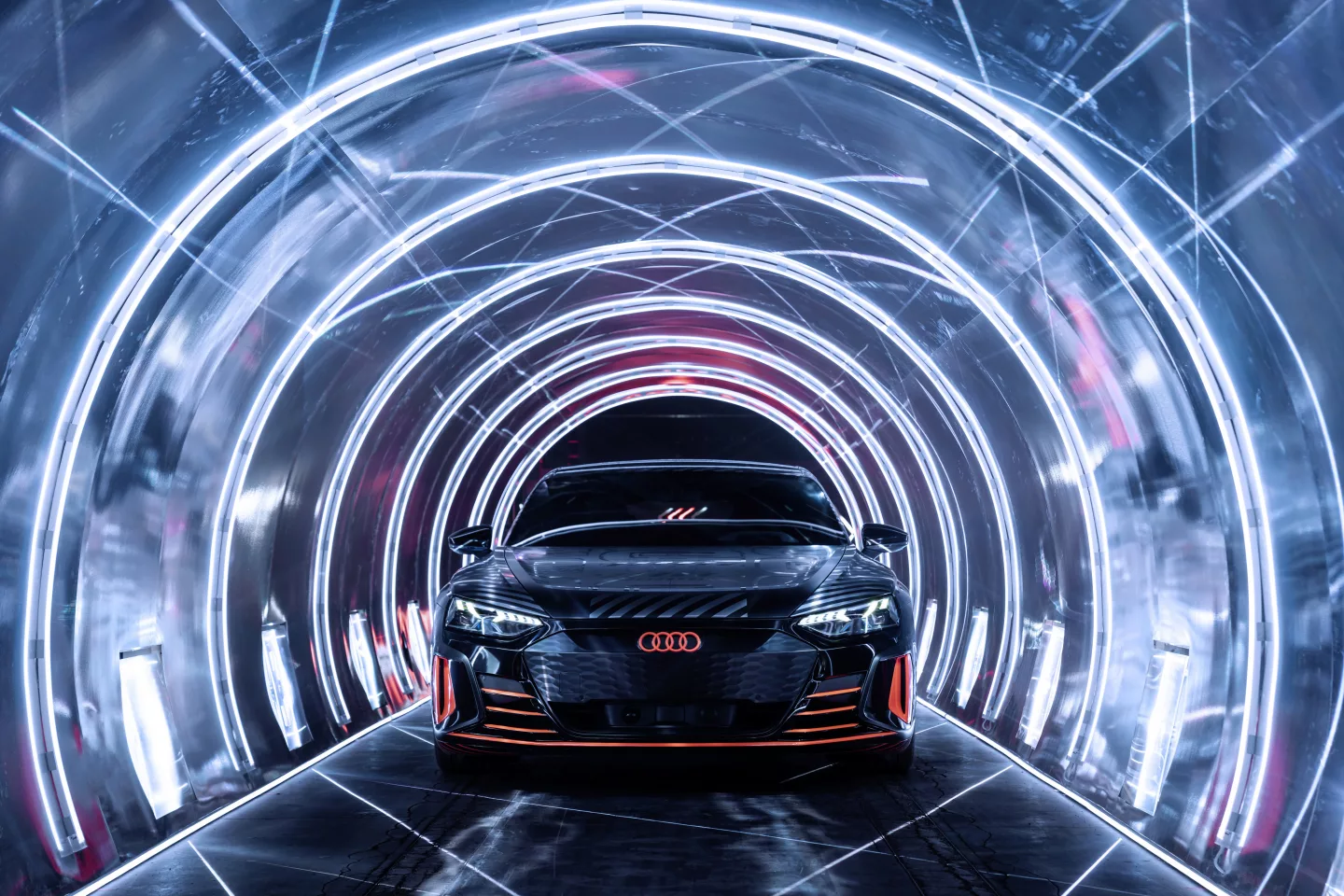 Audi e-tron GT