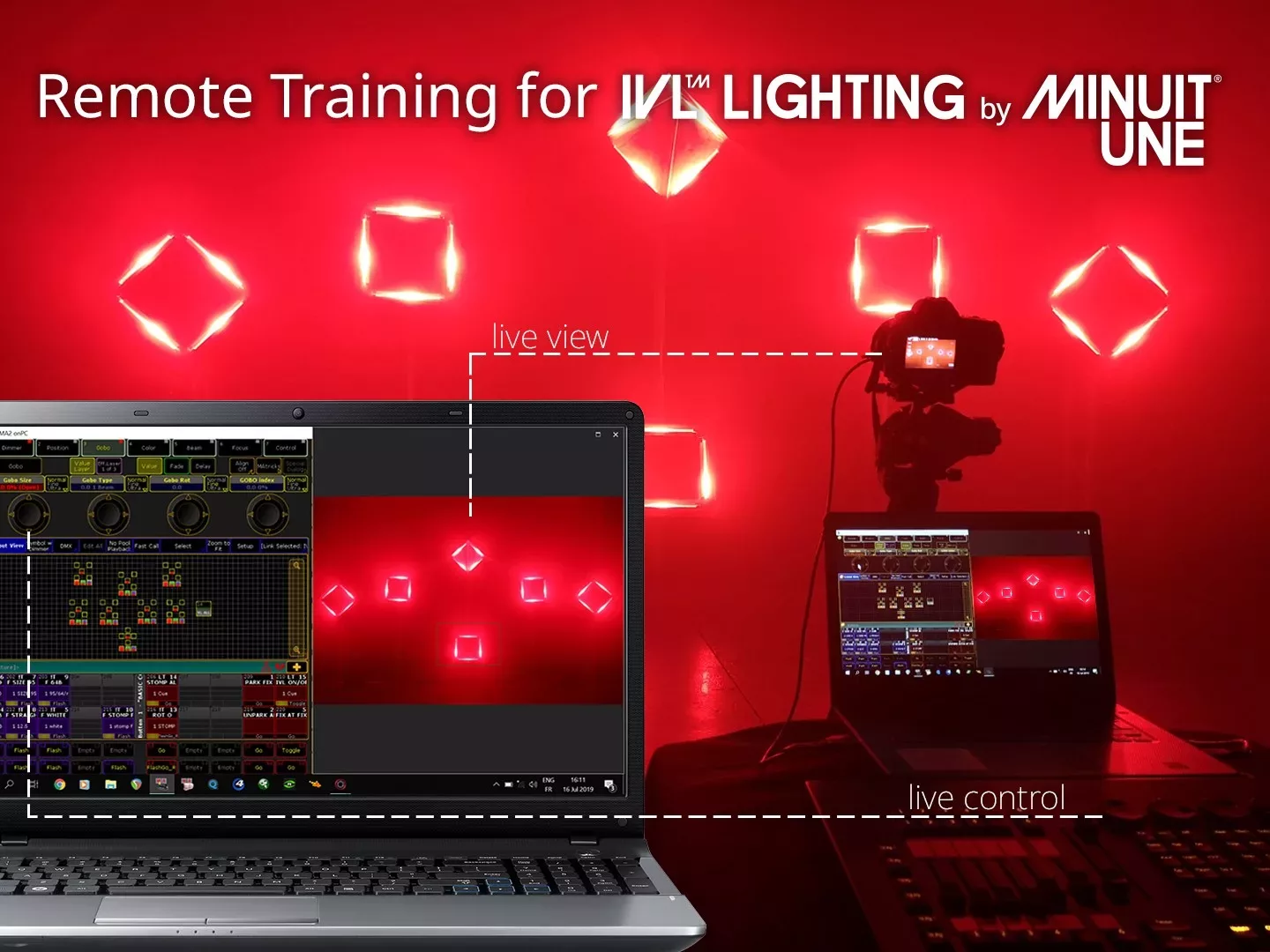 Remote Training is now available worldwide!
Take control of the IVL™ Showroom from your sofa at home!
And learn how to program IVL™ Lighting by Minuit Une from your computer, wherever you are!
The IVL™ Remote Training is a free training program for you to learn how to program IVL™ on different consoles by taking the control of our IVL™ Showroom, directly from your computer. No software required, all you need is Google Chrome!
Become an IVL™ Operator now!
Book a session by sending a message or an email to [email protected]
How does it work?