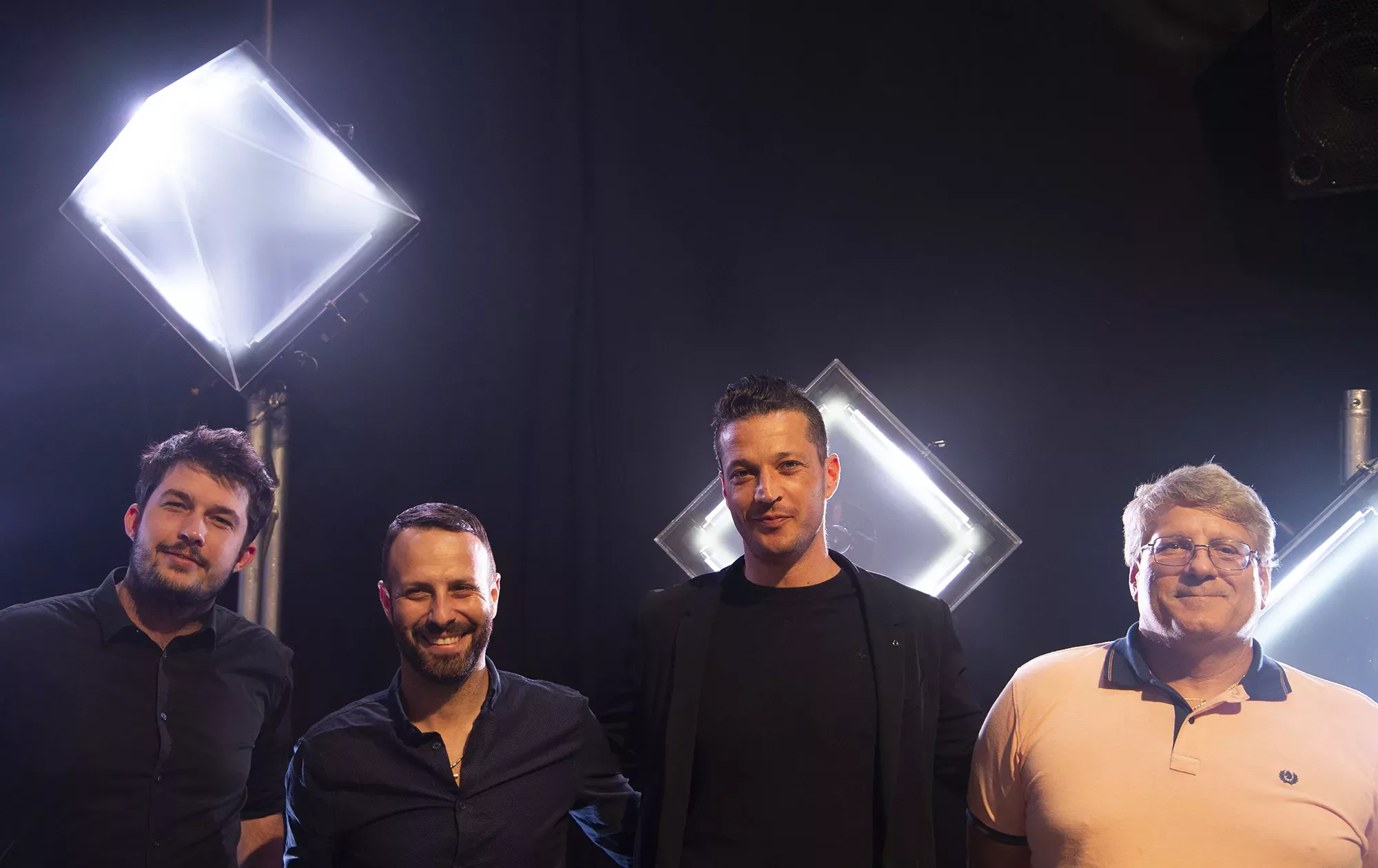 TreTi is the new official distributor for Italy
We are proud to introduce you our new official distributor for Italy – TreTi.
TRE TI SRL has over 40 years of experience and is a major actor in the European entertainment industry. Needless to say that TreTi is a reliable partner and a perfect match for Minuit Une.
TreTi joins a strong network of exclusive distributors of Minuit Une products to ensure the best customer support worldwide.
If you want to book a demo or to know more about IVL™ Lighting by Minuit Une in Italy, do not hesitate to get in touch with TreTi: [email protected]
From left to right: Eric Phelep, Cristiano Perandini, Michael Staffopoulos and Roberto Novelli.