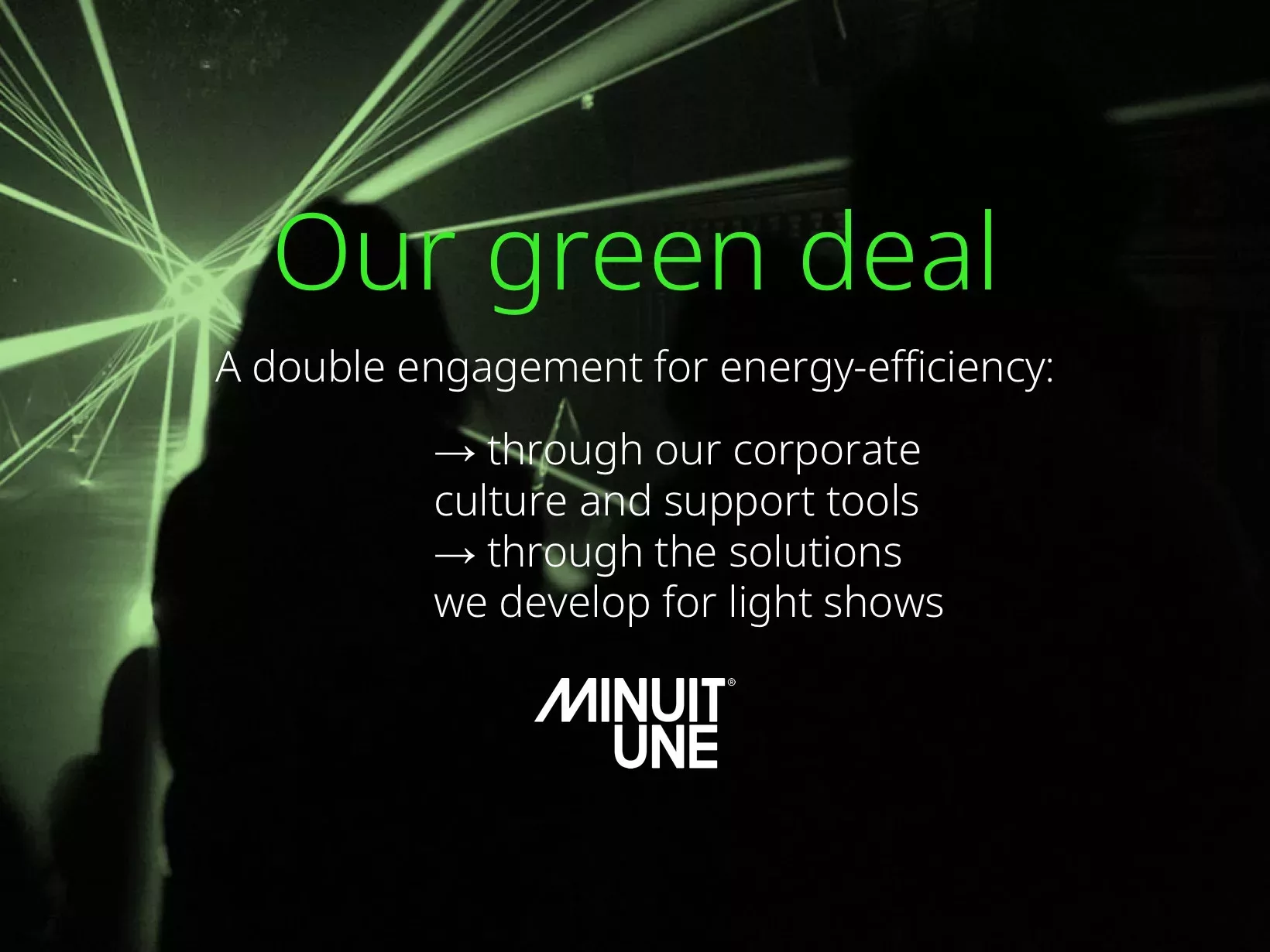 Minuit Une starts 2021 with a green deal
The whole Minuit Une team wishes you the best for 2021!
As difficult as last year was, let's reflect on the most positive aspects of 2020, so as to begin 2021 with hope:
2020 has seen the emergence of new behaviors, especially the use of remote tools has skyrocketed. A hopeful new way of working since transportation represents 30% of the world's power consumption.

2021 will be base for renewal. A unique occasion to create more efficient, more intelligent light shows that implement a better experience to logistics ratio. This situation can also be seen as a formidable creative challenge to come.
It is in this vision of progress that Minuit Une announces today taking part in a green deal, to be constantly looking for new and more energy-efficient (as well as cost-effective) ways of working, at all levels of the lighting design chain.
To know more about our green deal:
minuitune.com/our-green-deal/