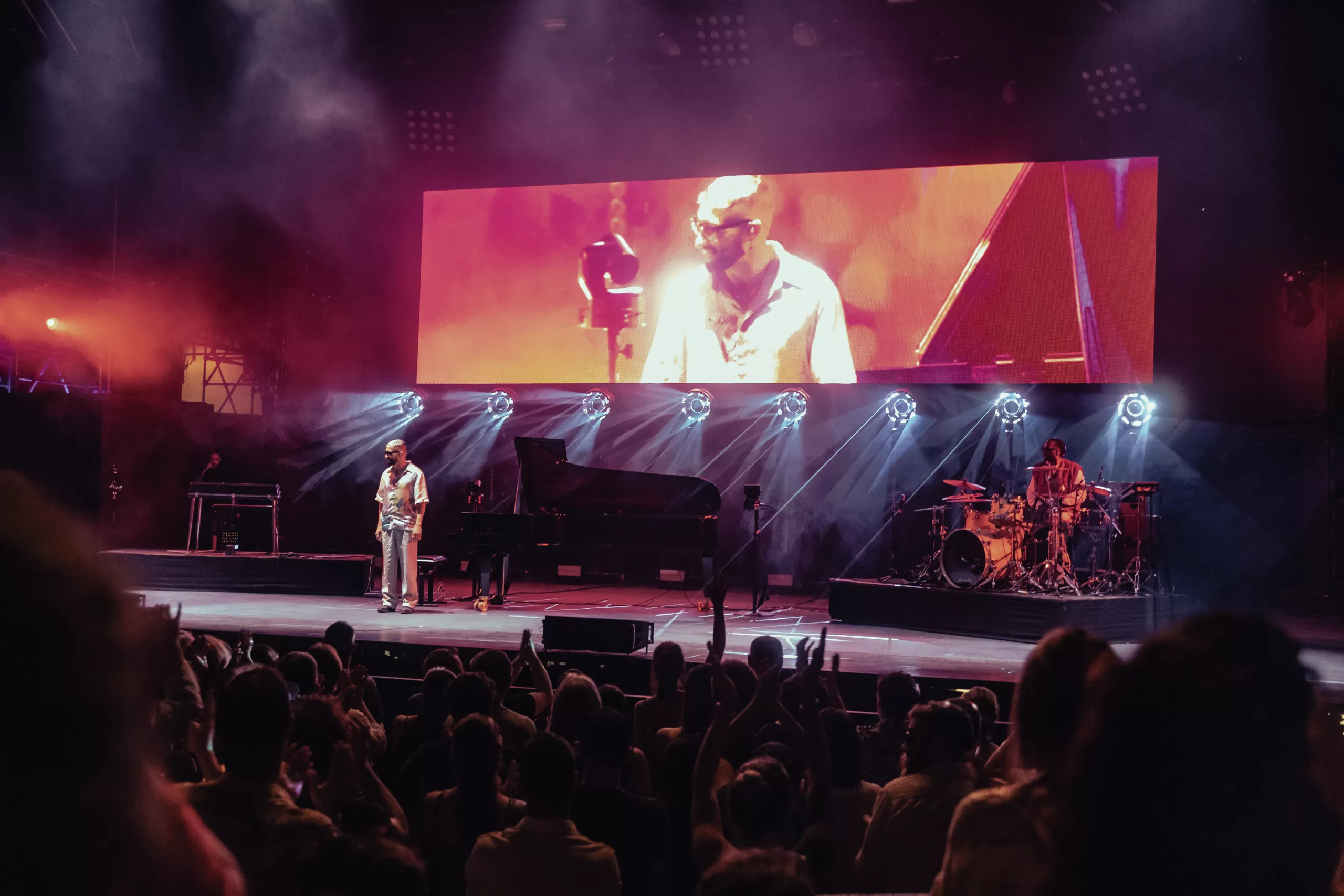 France, Théatre antique de vienne,@Sofiane Pamart and @veekomorlet, 8 IVL Photon
The IVL Photon was at the heart of Sofiane Pamart design, demonstrating its versatility with three distinct outputs – immersive, decorative, and creative punch.
Feust, the brilliant lighting designer, has once again outdone himself at the recent Sofiane Pamart show.
Each feature played a crucial role in enhancing the overall experience. The immersive mirror output created a captivating backdrop, while the frost output added a decorative touch, and the moving core brought dynamic energy to the stage.
Despite the outdoor setting, Feust managed to deliver an intimate and immersive experience, akin to a big arena show, but with the personal touch of a smaller venue.
The fact that he achieved this with only 8 units speaks volumes about the IVL Photon efficiency.
It's always inspiring to see such talent and creativity in action, and we can't wait to see what he does next.
Production : @Auguri Productions
Provider : @MPM audiolight & @BLive
Light Design : @feustlight
Mixer : @sinewave.audio
Pictures : @urbanmythology 
( on instagram)